CAN'T DECIDE WHAT TO
GIVE?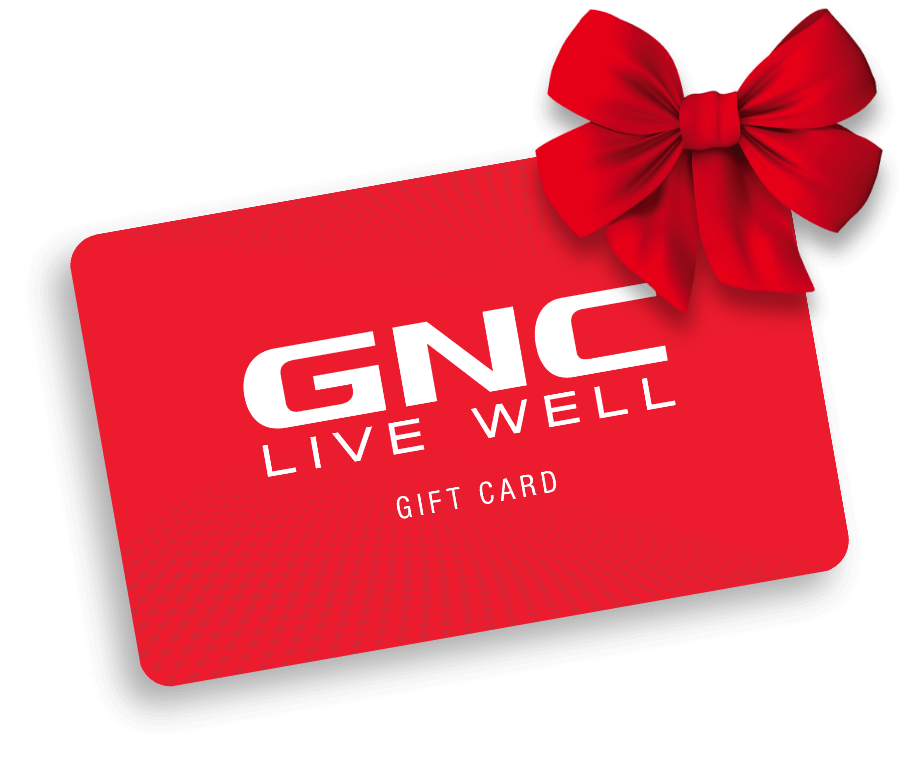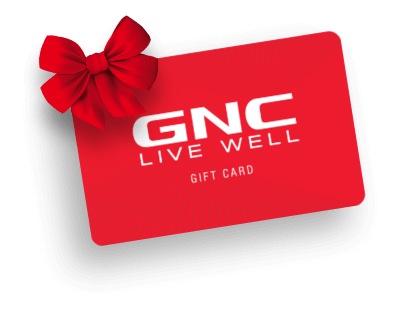 BUY CARDS
E-Gift Cards
Choose between our options of e-cards. We make gifting easy for you and fun for the receiver!
SHOP DIGITAL GIFT CARDS
Corporate Cards
With a business account you can make shopping easy and fast. Give your employees the gift of wellness this year!
SHOP BUSINESS GIFT CARDS
CHECK MY GIFT CARD BALANCE
Please enter your gift card number and Pin in the fields below to access your current balance.
PLEASE READ THESE GNC GIFT CARD TERMS AND CONDITIONS ("Terms") CAREFULLY, THEY CONTAIN IMPORTANT INFORMATION REGARDING YOUR LEGAL RIGHTS INCLUDING MANDATORY ARBITRATION, NO CLASS RELIEF, AND WAIVER OF YOUR RIGHT TO A JURY TRIAL.
GNC Gift cards ("Gift Card") are available for redemption online at gnc.ca or at GNC retail stores. Please contact GNC Customer Service (1-866-795-6476) for assistance with an existing Gift Card. By purchasing or redeeming a Gift Card, you agree to the terms of GNC's Terms and Conditions and Privacy Statement. These Terms may be periodically amended or updated by us at any time without notice. Any updated Terms replace all previously-published Terms. You have the responsibility to check for any updates to these Terms.
Purchasing a Gift Card on GNC.ca:
Simply select a Gift Card Value and Design on the GNC E-Gift Card Product Page and enter the Recipient information such as First Name, Last Name, Email Address, and Personal Message (optional).
Redeeming a Gift Card at a GNC retail store:
At the register, present the Gift Card as you would any other form of payment. The amount you spend will be deducted from your Gift Card balance.
Redeeming a Gift Card online on GNC.ca:
At Checkout under the "COUPONS & REWARDS" section, enter in your card Gift Card Number and Access # found on your e-Gift Card or physical Gift Card.
Gift Card Balance
You may also check your balance by calling GNC Customer Service. Please have your Gift Card number and PIN with you.
Rules and Regulations for Gift Cards:
You cannot purchase a Gift Card using another Gift Card.
If the amount of your Gift Card(s) does NOT cover the total purchase amount, you will need to pay for the remainder of the purchase with a valid form of payment.
If the starting balance of your Gift Card is GREATER the total order amount, the remaining balance will be stored on your Gift Card account for future use.
Gift Cards are non-refundable and are not redeemable for cash except as required by law.
We cannot replace lost or stolen Gift Cards.
myGNC Rewards points cannot be earned on the purchase of Gift Card.
myGNC Rewards points cannot be used to purchase Gift Cards.
GNC does not deduct service fees on Gift Cards.
Other exclusions may apply.
GNC e-Gift Cards can be redeemed online and in store.
If you have any additional questions, please contact GNC Customer Service at the number above.
Legal Terms:
Entire Agreement. These Terms, and any other documents and policies referenced herein, constitute the complete and exclusive understanding between GNC and you relating to the subject matter hereof and supersedes any prior versions of these Terms, as well as all prior or contemporaneous understandings, agreements, communications, and/or advertising with respect to such subject matter.
Notices:
Notices given by GNC will be transmitted, in our sole discretion, by e-mail or regular mail to the addresses on file with your Account, or by general posting on our website or at our retail stores.